THE KENMORE
---
MMA's operating partner, Six Peak Capital, started development of Kenmore in May 2020.

Kenmore was envisioned to be a ground up co-living development project in East Hollywood, one of L.A.'s busiest districts.
MMA entered the up and coming East Hollywood neighborhood with a Class A, 5 unit, 29 bed co-living development project with the goal of offering a disruptive multi-family affordable housing arrangement.

Kenmore served as an innovative investment into one of L.A.'s most densely populated neighborhoods characterized by some of the lowest vacancy rates in any L.A. submarket, holding below 4% for most of the last decade.

Its location between two significant Metro Red transit stops distinguishes it as a new commuter haven, providing quick access to Downtown L.A. and Hollywood.

Its proximity to Los Angeles College and two top medical centers offered an ideal diversification of renter demographic.
---
---
Key Metrics
---
$1,100,000
Total Distributions
---
1.57x
Net Equity Multiple
---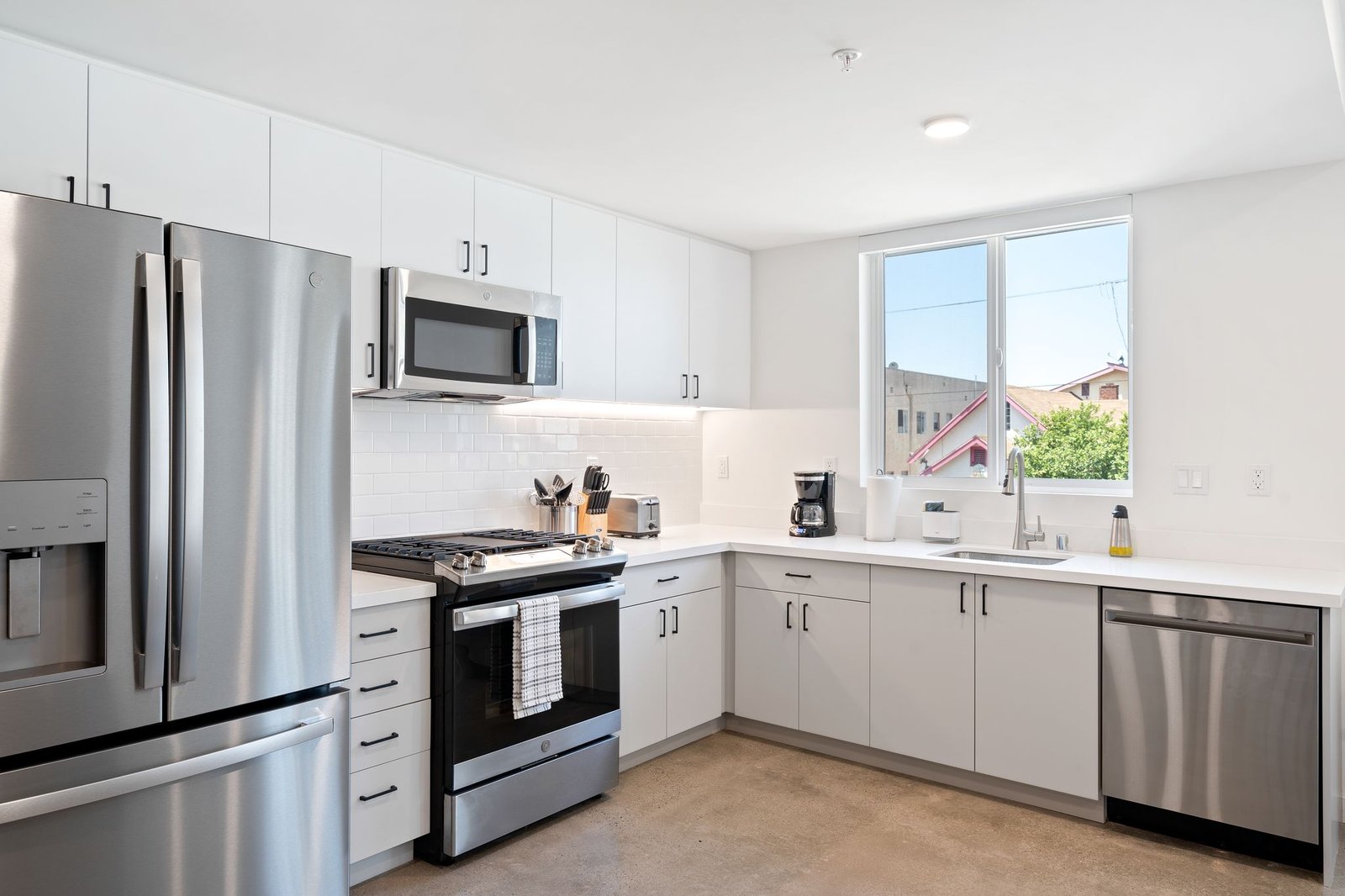 ---
Summary
---
The Project originally comprised of a single-family home located in in East Hollywood, L.A. The site was purchased in a competitive bid process with primarily single family purchasers, creating an advantaged environment to bid.

The Project's planned co-living development strategy seeked to optimize bedroom density zoning in a location where lack of new housing had created a housing crisis with skyrocketing rents.
The construction of the Project entailed the development a 2-story modern co-living building, including 5 units housing 29 beds with optimized shared spaces and amenities suitable for 29 tenants, and 9 parking spaces.
Our partnership with the non-profit Los Angeles Room & Board (LARB) aimed to utilize the high quality Kenmore development as affordable transitional housing for underprivileged L.A students resiliently pursuing their college degrees.

Kenmore successfully combined modern design with ideal location to serve as an innovative affordable housing model in L.A.
---
---
Community Impact
---
MMA, in conjunction with Six Peak, developed a partnership with local non-profit Los Angeles Room & Board (LARB), an innovative program backed by California's Department of Housing and Community Development which aims to acquire and convert commercial housing into quality affordable housing for CA cities.

Kenmore's co-living development was a compelling fit for LARB's flagship program, the Residential Education Program, which provides highly vulnerable college students affordable transitional housing coupled with a mentorship, educational and career development community.
In April 2022, LARB purchased the Kenmore building through all cash funding from California's Homekey Program for $8,400,000. Thus, the Excelsior House was born.

The successful acquisition allows LARB to add the Excelsior House to their affordable housing portfolio which currently includes two other multifamily properties. Countless students will now have the opportunity to apply for affordable housing that also provides a safe space and community for them to pursue their college degrees.
---
---
Timeline
---
Q4 2018
Acquisition Closing
Six Peak closes on the land and begins conducting several design options of full construction drawings with Tighe Architecture In. MMA sources and vets the Kenmore  Project, and negotiates favorable investment terms with Six Peak.
Q4 2018
Q1 2020
MMA Syndication
MMA forms an LLC-Partnership to syndicate and manage $700K of the Projects ~$2.4MM of equity in partnership with Six Peak.
Q1 2020
Q2 2020
Construction Begins
Kenmore's construction began in May 2020, the property was originally comprised of a single family home in East Hollywood, LA.
Q2 2020
Q2 2021
Construction Complete
Within 1 year, Kenmore was constructed to be a 2-story modern multi-family co-living space with an additional 9 parking lot spaces and amenities. It was comprised of 5 units and 29 beds suitable for 29 tenants. 

Kenmore's co-living property manager, Common, subsequently completed FF&E in June 2021 and the building received TCO and commenced lease-up in July 2021.
Q2 2021
Q3 2021
Property Management and Leasing
Lease up velocity got off to a slow start but was able to reach stabilization by December 2021, with 27 out of 29 beds leased (93%) at an average gross rent of $1,557/month, about 8% below pre-Covid proforma of $1690/month. Fully leased annualized revenue at current rents amounted to 542K.
Q3 2021
Q3 2022
Market Shifts and Sale Commences
Market downturn and headwinds from rising inflation and interest rates led the Partnership to market the property for sale in April 2022. The shift from the original plan of holding the asset for three years was a strategic response to market conditions in an effort to maximize the target IRR for investors.

In April 2022,  the Partnership sold the building to LARB through all cash funding from California's 'Homekey Program' for $8,400,000. The Kenmore building was to become "The Excelsior House", managed by LARB to provide affordable transitional housing for underprivileged L.A. students resiliently pursuing their college degrees.
Q3 2022
Q4 2022
Final Sale & Exit
Final proceeds from the sale of MMA's interest in the Project are distributed to investors, resulting in a total Net Return of 157% and Net IRR of 25% to MMA LPs. 
Q4 2022
---