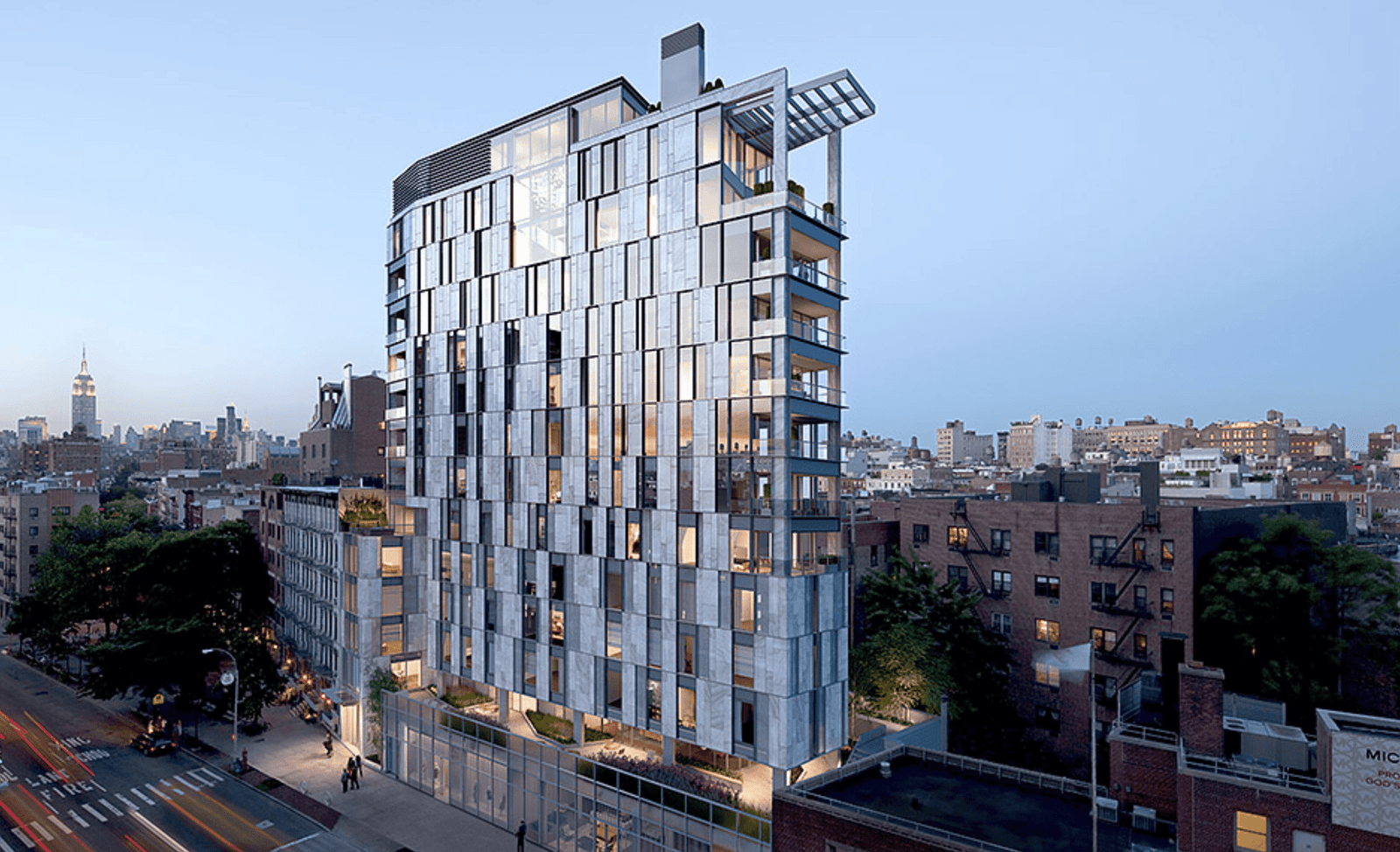 ONE VAN DAM
---
MMA's operating partner, Tavros Capital, started development of One VanDam in May 2013.

One VanDam was envisioned to be a unique luxury residential and retail condominium in the heart of one of Manhattan's most prestigious neighborhoods.
MMA strategically sought to break into SoHo with a unique luxury new development, which is extremely rare in the neighborhood, at a time when the NYC luxury condo market was beginning to heat up.

One VanDam served as a prime investment into one of NYC's most affluent neighborhoods characterized by a high median household income as well as steadily increasing rent and price appreciation year over year.

It's location within walking distance to most NYC subway lines and proximity to Soho's most sought out streets offered an ideal balance of luxury and convenience.
---
---
Key Metrics
---
$1,000,000
Amount Invested

$1,750,021
Total Distributions
---
1.75x
Net Equity Multiple
---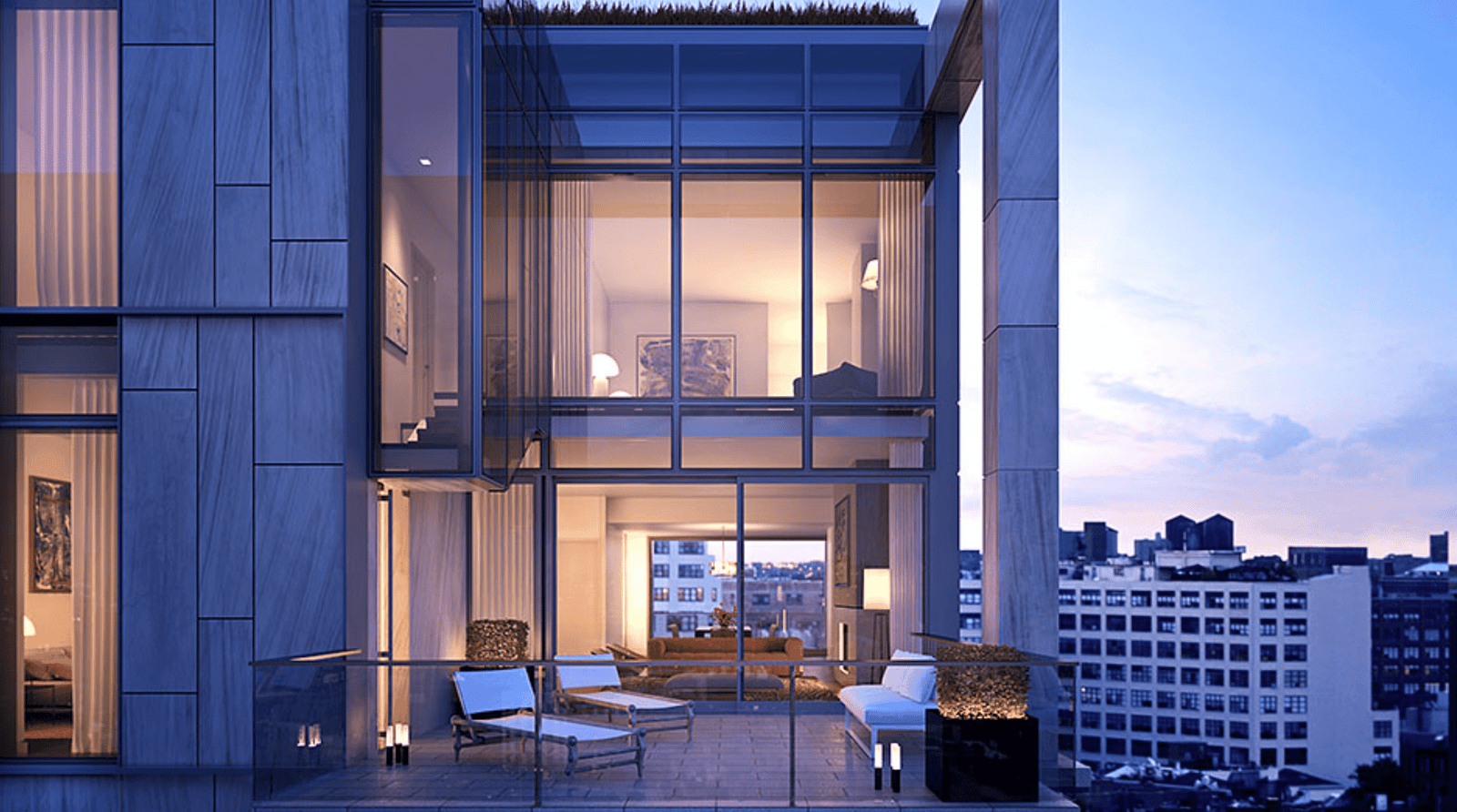 ---
Summary
---
The Project originally comprised of 5 adjacent lots at Spring Street and the Avenue of the Americas in Soho, Manhattan. It also included the acquisition of Air Rights from the adjacent building owned by God's Love We Deliver, a non-profit that cooks and delivers meals to people in need.

Our partnership with God's Love We Deliver provided last-mile funding to pay for major renovations to their building and expand their charity efforts to serve their community.
The construction of the Project entailed the development a 14-story luxury residential and retail condominium, including 25 high-end luxury condos and prime retail spaces suitable for 2-3 tenants.

One VanDam seeked to combine modern design with ideal location to serve as a one-of-a kind landmark in Soho. Luxury amenities included a sun-filled residents lounge, elite fitness center, and a lush landscaped outdoor terrace.
---
---
Community Impact
---
The Development Team came up with a creative solution that allowed for the purchase of Air Rights from the long-standing local non-profit, God's Love We Deliver, providing critical last-mile funding to complete long sought after renovations to expand and revitalize the headquarters of the staple community non-profit.

While the Air Rights purchase was permitted as-of-right, the Project would not have the proportionally greater outdoor space needed to meet city requirements for the larger footprint.
To resolve that problem, the parties agreed to allow residents of the luxury building to share the charity's outdoor rooftop garden and third-floor terrace – the Development Team successfully petitioned the city to modify the deed to allow for this "shared space" to meet city requirements.

The successful Air Rights purchase provided the Project with 19,000 additional buildable SF and allowed for the non-profit to complete renovations that will allow it to double in size and provide it with the capacity to serve twice as many meals – over two million meals per year.
---
---
Timeline
---
Q1 2013
Sourcing The Deal
Having established a relationship with Tavros through a trusted introduction and prior investment, MMA sources and vets the One VanDam Project, and negotiates favorable investment terms with Tavros in the off-market deal.
Q1 2013
Q2 2013
MMA Syndication
MMA forms an LLC-Partnership to syndicate and manage $1MM of the Projects ~$17MM of equity in partnership with Tavros Capital.
Q2 2013
Q3 2013

Construction Begins
One VanDam's construction began in August 2013, the property was originally comprised of 5 adjacent lots and Air Rights from an adjacent building.
Q3 2013
Q4 2013
Sales Office Opens
The Marketing Team commences sales following the successful filing of the Condo Offering Plan in Oct 2013. Within one month of opening, the building has executed contracts on 7 out of the 25 units available.
Q4 2013
Q3 2016
Construction Complete
Over a 3 year period, One VanDam was constructed to be a 14-story luxury residential and retail condominium, with an additional 7,000 SF of landscaped outdoor space. The residential portion was comprised of 25 high-end luxury residences while the retail portion was suitable for 2-3 tenants.
 
By Sept 2016, 22 of the project's 25 condo units have been sold. 100% of debt has been repaid and approx. 70% of equity has been returned to investors.
Q3 2016
Q4 2016
Distributions Commence
By Nov 2016, 24 of the Project's 25 condo units have been sold and closed. This represented proceeds of $122,520,000 at a blended  average price of about $2,700 / SF,  resulting in Net Proceeds to investors totaling 170% of their investment. 

Additionally, 2 of the 3 retail spaces were being leased out to two different fitness platforms. The average lease term was 11 years with a locked-in automatic 3% rent increase yearly.
Q4 2016
Q4 2019
Final Sale & Exit
Final proceeds from the sale of MMA's interest in the Project are distributed to investors, resulting in a total Net Return of 175% and Net IRR of 18.94% to MMA LPs. 
Q4 2019
---